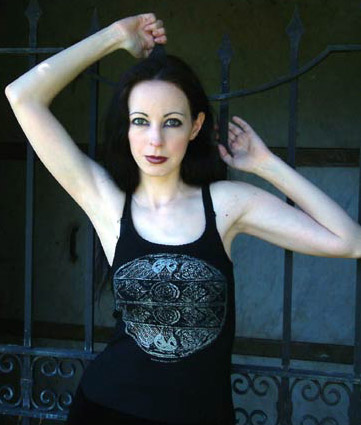 Deaths Head Emblem Ribbed Tank Top
$17.95
This design is taken from the Mary Goose gravestone which is in Boston in the Granary Burial Ground. The date on the stone is 1690, making it an early example of New England gravestone carving. We noticed the the top part of the stone was an almost perfect half circle - mirror the design on itself and we have this stunning design that has come to be as synonymous with Grave Images as any design that we have ever created.
Here it is printed in silver metallic ink on a black (of course) 100% cotton ribbed tank.
Click on the image to see the details of this design.
Order information:
---