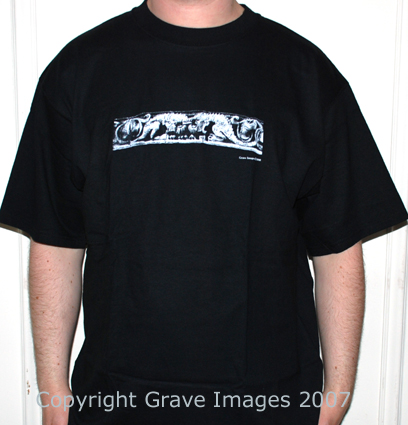 Interlocking Gargoyles T-shirt
$15.95
We love gargoyles and have just begun to explore these eccentric creatures. One thing that we've been struck by is how gargoyles are just everywhere. We've never had to look very hard in order to find great gargoyles.
Technically, this is not a gargoyles. Gargoyles by definition were designed to serve as drains on medieval cathedrals meant to draw the flow of water away from the walls of the church. These dragon-like creatures, who appear to be chained together would be called 'grotesques' or 'chimeras' - take your pick.
The details of this gargoyle are just amazing - click the image to see the details - sorry about the wavy image - it's straight off one of our shirts - which means that this is exactly what it looks like when worn.
Order information:
---