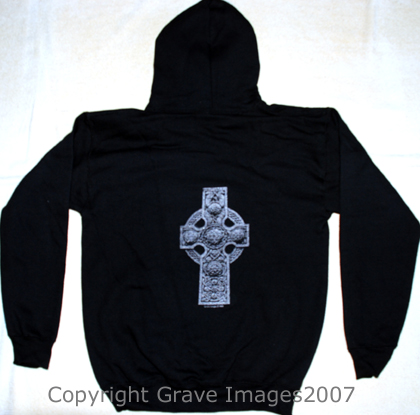 Celtic Cross Hooded Sweatshirt
$19.95
This heavy weight pullover hooded sweatshirt features our most popular Celtic design printed in metallic silver ink on the back of the hoodie.
That's why it's on this page - this hoodie which we have only in a very limited supply is printed on the back only. We'll admit that this was a bit of an error by our printer. But our loss is your gain - and that's why this great hoodie is here on our clearance page at a significantly reduced price. To see the design details, click the photo.
Order information:
---