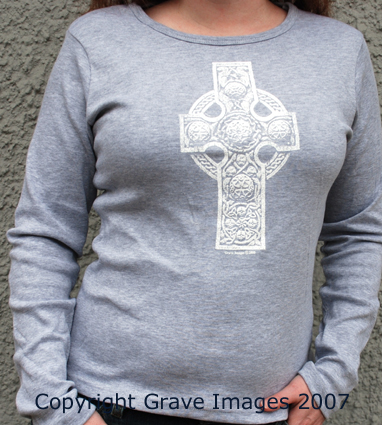 Celtic Cross Ladies Ribbed Longsleeve shirt
$22.95
Another new product. This is a 100% cotton Anvil ribbed long sleeve shirt, for women. Very elegant, very comfortable. This ribbed long sleeve top is available in either black or ash grey.
Please remember to specify which color you want when ordering.
Click the image to see the detail of the stone that this design is based on - the devil is in the details for this design - as you will see. Snakes work their way throughout the entire design which is capped with dogs at the top and the entire design is surrounded by the larger circle which is reminiscent of the eternal hooped snake - that is symbolic of life everlasting.
Order information:
---