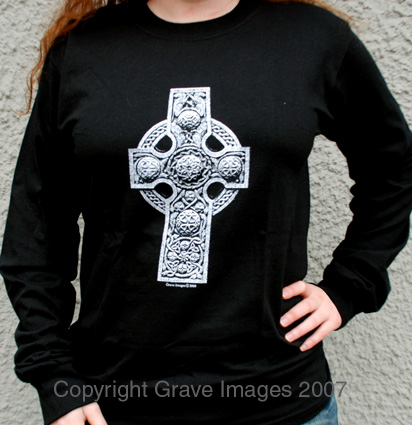 Celtic Cross Longsleeve shirt
$18.95
Another great design from our longsleeve collection. Grave Images is now offering 100% cotton, high quality longsleeve shirts in a number of designs, including this Celtic Cross, which is also available in T-shirt, tank top and spaghetti strap ribbed tank top styles.
The Celtic Cross is from New Jersey.
Order information:
---