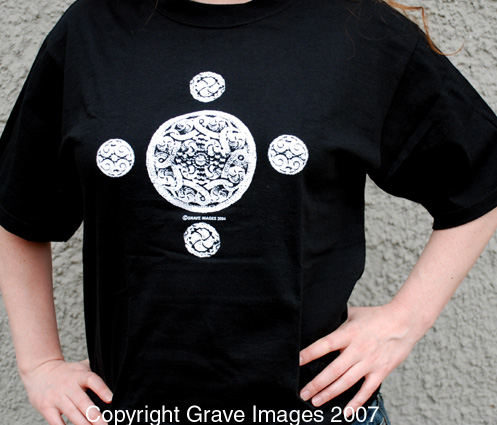 Celtic Circles Longsleeve shirt
$18.95
Another Celtic design available custom printed onto 100% cotton long sleeve shirts. These Celtic circles come from a 19th century New England gravestone that is located in Massachusetts.
Celtic knotwork and other various kinds of Celtic images like these are thought to have some very general symbolism - they are thought to represent the cycles of life and death that are all around us all the time. Cycles such as the seasons, day and night and life and death.
The shortsleeve version of this shirt is currently shown - we'll get that updated shortly.
Order information:
---